news
2022/06/20
Span of 3 years The power of 3 join forces
Span of 3 years
The power of 3 join forces
"The era of the visual metaverse is coming, and contactless technology is in full swing."
Press release
June 20, 2022
On June 16, 2022, the Digital Solution Conference and Evening Networking was successfully held at Taipei Da Zhi Hua. It is jointly organised by Intel, World Peace Industrial Group(WPI) and DSMA Digital Solutions Multimedia Association to create a new retail market. It attracted more than doubled of our expected numbers of delegates, whom were the professional system integrators, members of DSMA Digital Solutions MultimediaAssociation, industry front-end experts, the Internet of Things, digital transformation, artificial intelligence and so on.
Since 2020, the COVID-19 epidemic has spread around the world, governments have successively implemented social distancing; people's lives and social patterns have gradually changed. The epidemic has since then built a new economy and business model and noncontact technology business opportunities have emerged, becoming a new development opportunity for the industry in the global epidemic. The application of software has enabled the trend of remote work and related security to continue beyond the pandemic and may drive digital transformation. The future of smart retail industry will be centered on consumer experience, and operators need to grasp accurate information to make key business decisions and increase market share.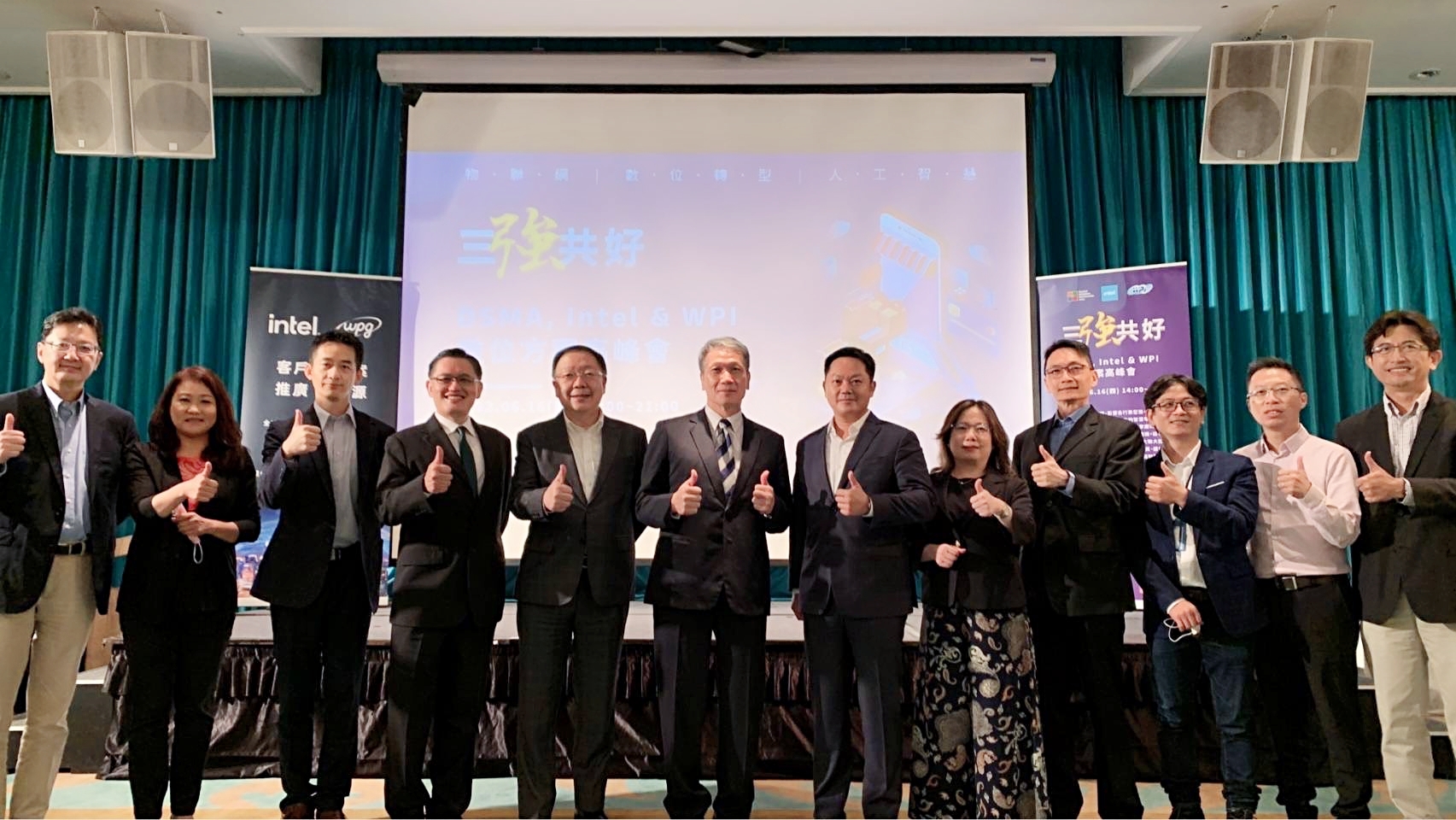 Well-known players in the industry, such as Nova Media Co., Ltd., Chander Electronics Corp., NEXCOM International Co., LTD., Litemax Electronics Inc., LIMART Smart Retails have actively participated in the event, sharing the creation of a new vision of smart retail, and jointly discuss the digital business display products and smart retail solutions based on Intel architecture, which have been applied and recognized in the era of the epidemic.
Michael Lin, Director of Intel Corporation, Global IoT Ecosystem & Solution Scale said:
"The journey from product development to market is very challenging and time-consuming, and Intel is now committed to helping the entire ecosystem create a win-win situation in the shortest possible time and in the most efficient way. Product Validators provided by Intel - Intel ® IoT Industry Total Solutions MRS (Intel® IoT Market Ready Solutions) and Intel ® IoT Development Kit RRK (Intel® IoT RFP Ready Kits) are intended to help each solution increase product awareness. The number of such products that have been validated in the retailindustry has exceeded 150. Through the aggregator of IoT solutions held by Grand United University Holdings, we help everyone to enter the market faster and make the entire ecosystem more perfect. "
Dennis Niu, VP of WPG Holding, WPI Group IoT Solution Aggregator, said:
"The digital display technology mentioned in this event, through the combination of The Internet of Things and Artificial Intelligence, can be applied to other vertical industry applications, apart from retail. The IoT solution aggregator that formed by World Peace Industrial Group(WPI) and Intel; work together to provide a one-stop shop service for system integrators and end users. We look forward to collaborating closely with everyone in the IoT ecosystem, advancing market changes and increasing opportunities."
Nick Cheng, Chairman of DSMA Digital Solutions Multimedia Association said
:
"Leading the industry, cross-industry cooperation, cross-industry integration, actively developing new products, new technologies and innovative application services, and assisting the industry to grasp the development trend of international standards has always been the purpose of DSMA over the years. The so-called chopsticks are easy to break, and a chopstick is difficult to break. We hope that more friends in the industry can join the activities we have carefully prepared for you, work together to create more business opportunities, and get out of the impact of the epidemic! "
About Intel IoT Solutions Aggregator - World Peace Industrial Group(WPI)
is an Intel ® IoT solution aggregator and a member of the Intel ® IoT Solutions Alliance, offering the most diverse Intel ® IoT offering Solutions to meet your multi-domain and multi-application business needs, the best channel in the industry. In order to play the role of IoT solution aggregator, World Peace Industrial Group (WPI) has the ability to provide services for IT system integrators and OT system integrators in Asia and Greater China, build a bridge for overall end-to-end (edge-to-cloud) applications, integrate networking solutions, and combine ODM/OEM/ISV solutions to select suitable solutions for system aggregators and provide more effective support. In addition, assist in establishing and nurturing industry knowledge and use cases, advancing the adoption of a variety of IoT, and supporting the expansion of business through collaborative operations of ecosystem partners. As an Intel IoT solutions aggregator, World Peace Industrial Group (WPI) leverages the Technology Partner Ecosystem to provide customers with aggregated, end-to-end, ready-to-deploy Intel Market Ready Solutions (MRS) and RFP Ready Kits (RRK).
Learn more:
https://wpig-iotsolutionaggregator.wpgholdings.com/zhtw/main
About DSMA Taiwan Digital Application Multimedia Association
In the spirit of developing the digital economy, DSMA aims to promote industrial alliances and cross-industry platform exchanges, to achieve the promotion of digital multimedia industry and market demand on the island. We provide digital integration systems, highquality products for foreign quantitative output and brand internationalization, through the exclusive industrial cooperation platform, encourage panels, displays, industrial computers, digital content, system integration, advertising media and other industries to carry out cross-industry cooperation, cross-industry integration, and actively develop new products, new technologies and innovative application services. We keep the industry players updated with the latest development trends and required international standards.
Learn more:
https://www.dsma.tw