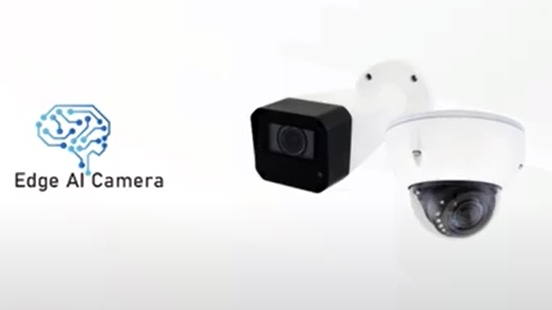 Ability: AI-Vue Camera Realizing the Power of Artificial Intelligence
Intel IoT RFP Ready Kits
Description
Ability offers software-defined AI camera w/industrial-graded camera form factor (bullet & dome) design, it designed by Intel® Movidius™ Myriad™ X VPU, the AI-Vue camera develop on OpenVINO™ toolkit structure which can optimize pre-trained deep learning model data. It is easy to use a system to match customer application's needs, which makes it more convenient for developers to accelerate the implementation of model training and deployment.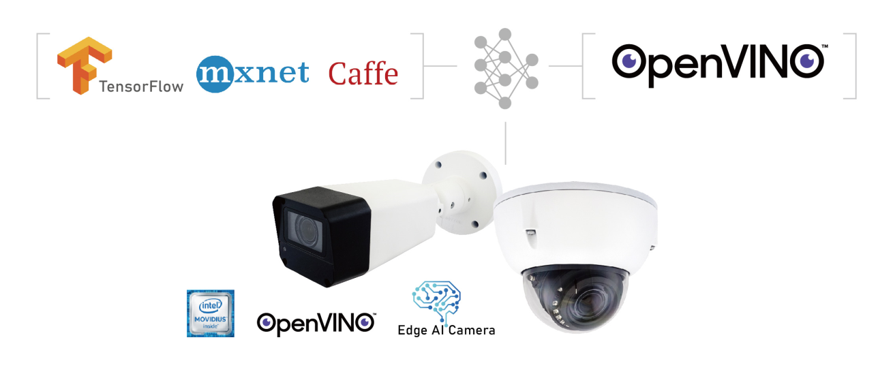 IoT Solution Application
System Architecture Overview of AI-Vue Camera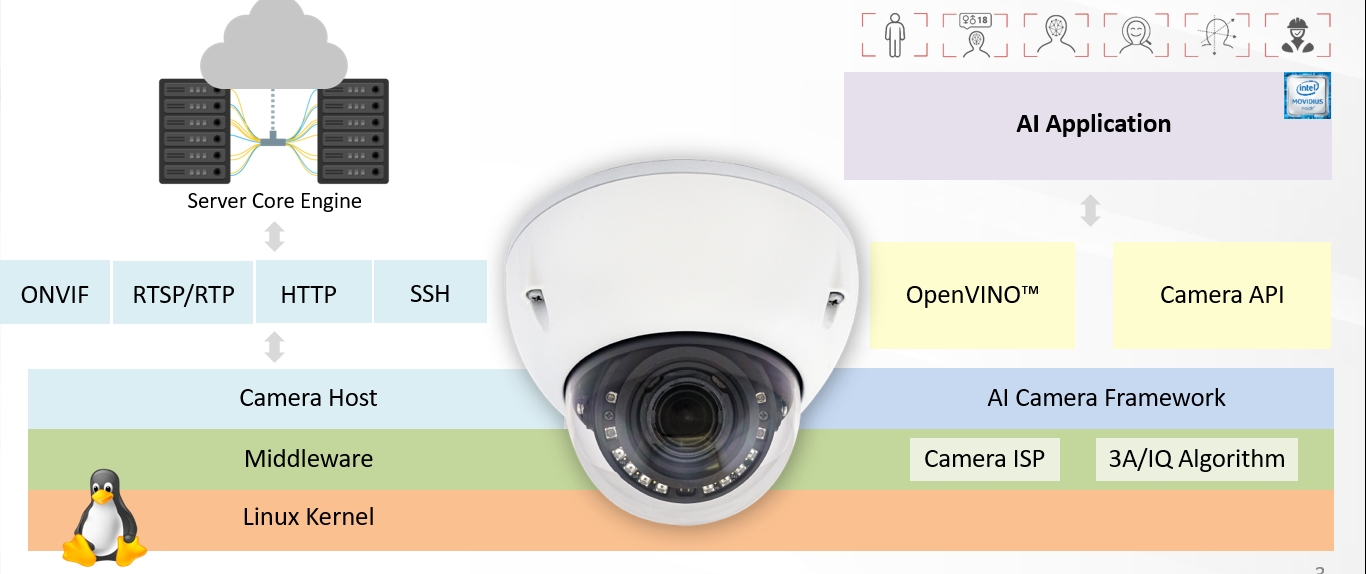 Construction Site Solution
Ability has a POC for construction site in Taiwan. Ensuring workers working safely is an essential requirement in construction site. We offer face recognition and personal protective equipment (PPE) Detection; PPE function detect hardhat, vest, and buckle which combined with access control to check workers worn complete at entrance to prevent accidents. Second we offer virtual fence and human detection that can avoid workers crossing dangerous area. Third we offers license plate recognition and vehicle identification combined with access control vehicles to check car in and out.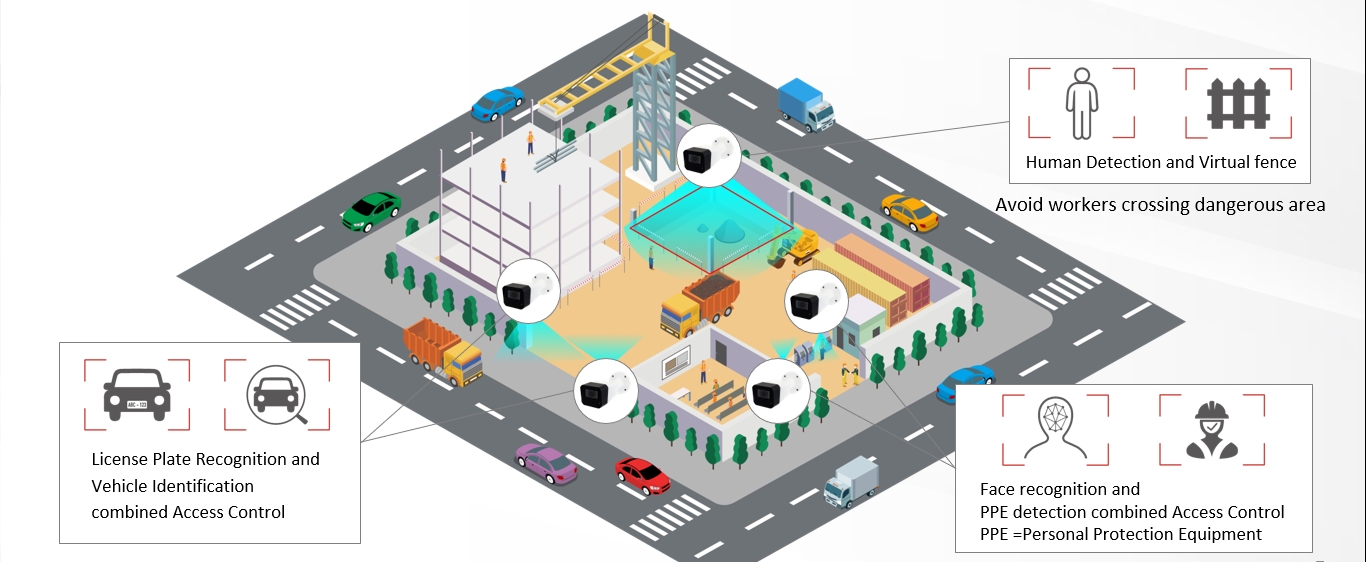 IoT Solution Specification
8M AI-Vue Dome Camera

2M AI-Vue Dome Camera

8M AI-Vue Bullet Camera

2M AI-Vue Bullet Camera

Built-in Intel® Movidius MA2485 VPU

SONY Starvis 1/1.8 inch CMOS sensor

High quality imaging with 8 MP resolution

Weather-proof IP66,

Vandal-proof IK10 Housing

Support SD card recording

Dimension: Ø142mm x 109.6 mm

12VDC / AC24V / PoE(IEEE 802.3at)

Built-in Intel® Movidius MA2485 VPU

SONY Starvis 1/2.8 inch CMOS sensor

High quality imaging with 2MP resolution

Weather-proof IP66,

Vandal-proof IK10 Housing

Support SD card recording

Dimension: Ø142mm x 109.6 mm

12VDC / AC24V / PoE(IEEE 802.3at)

Built-in Intel® Movidius MA2485 VPU

SONY Starvis 1/1.8 inch CMOS sensor

High quality imaging with 8 MP resolution

Weather-proof IP66,

Vandal-proof IK10 Housing

Support SD card recording

Dimension: 84mm × 77mm X 293.7 mm

12VDC / AC24V / PoE(IEEE 802.3at)

Built-in Intel® Movidius MA2485 VPU

SONY Starvis 1/2.8 inch CMOS sensor

High quality imaging with 2MP resolution

Weather-proof IP66,

Vandal-proof IK10 Housing

Support SD card recording

Dimension: 84mm × 77mm X 293.7 mm

12VDC / AC24V / PoE(IEEE 802.3at)
Download
The files in the following blocks can be downloaded after filling in personal information
Partner