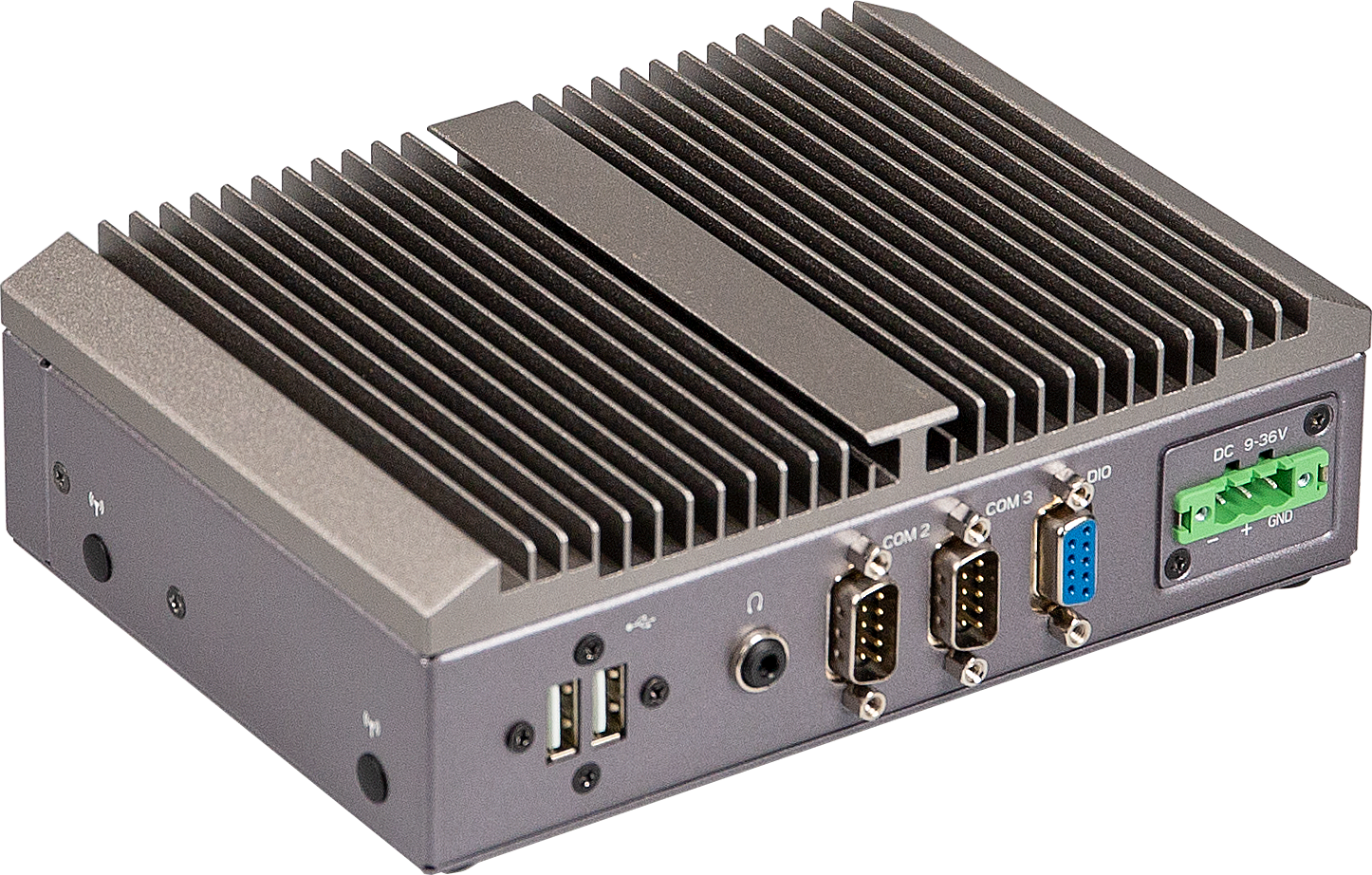 Edge Computing
2023/07/07
GIGAIPC:QBiX Pro Systems (Tiger Lake & Elkhart Lake)
IOT System
Description
GIGAIPC CO, LTD, established in 2018 as an embedded solution-focused subsidiary from GIGABYTE, is driven by passion for technology and exceptionally sophisticated R&D capability and decades of experience in computing market to offer board-level and system-level products for 5G, IoT, Machine Vision, Industrial Automation, Smart Retail and Healthcare.

Combined with our outstanding research and design ability, GIGAIPC also has an award-winning Taiwan-based manufacturing facility, synchronizing with GIGAIPC's R&D department to deliver high quality and reliable products. GIGAIPC is a young and energetic organization driven by surpassing our customer's expectations, and we promise to offer our customers not only high-quality computing platforms but also world-class service and support. As a result, GIGAIPC's service centers have been established in most major cities worldwide, and our global presence is still being actively expanding, all ready to offer the best service to our customers.

Together with WPG, a leading global distributor of electronic components, they have recently formed a strategic cooperation to enhance their presence in the embedded computing market. This partnership aims to leverage WPG's extensive distribution network and GIGAIPC's expertise in embedded PC technologies to deliver innovative and reliable solutions to customers worldwide.
IoT Solution Application
By combining their strengths, WPG and GIGAIPC seek to provide a comprehensive range of embedded PC products, catering to diverse industry applications such as industrial automation, IoT, transportation, and healthcare. Through this collaboration, both companies aspire to meet the growing demands of customers for high-performance, energy-efficient, and customizable embedded PC solutions, ultimately driving technological advancements and industry growth.
GIGAIPC QBiX Pro systems find extensive application across various industries due to their versatility, reliability, and high-performance capabilities. Here is a comprehensive overview of their applications:
Industrial Automation: QBiX Pro systems are widely used in industrial automation systems to monitor and control processes, machinery, and equipment. They enable seamless integration with sensors, actuators, and other devices, facilitating real-time data acquisition, analysis, and decision-making. These computers can handle demanding industrial environments and provide robust computing power for tasks such as data logging, machine vision, and predictive maintenance.

Internet of Things (IoT): QBiX Pro systems play a crucial role in IoT applications. They serve as edge computing devices, collecting, processing, and transmitting data from connected sensors and devices. With their compact form factor, low power consumption, and wireless connectivity options, they enable seamless integration into IoT ecosystems. QBiX Pro systems facilitate various IoT implementations, including smart cities, smart agriculture, asset tracking, and industrial IoT.

Transportation: QBiX Pro systems from GIGAIPC are utilized in the transportation sector for numerous applications. In public transportation systems, they power ticketing machines, passenger information displays, and surveillance systems, enhancing efficiency and passenger experience. In the automotive industry, QBiX Pro systems support advanced driver-assistance systems (ADAS), in-vehicle infotainment (IVI), and telematics. They also find applications in maritime and aviation for navigation, communication, and monitoring systems.

Healthcare: QBiX Pro systems are utilized in the healthcare sector to enable advanced medical imaging, patient monitoring, and telemedicine applications. They provide the computational power required for real-time processing of medical data, facilitating accurate diagnoses and treatment planning. QBiX Pro systems also contribute to the development of smart hospital infrastructure, integrating various medical devices and ensuring secure data management.

Digital Signage and Retail: QBiX Pro systems power digital signage solutions and interactive kiosks in the retail and advertising sectors. They deliver high-quality multimedia capabilities and enable content management, scheduling, and remote monitoring. QBiX Pro systems help create engaging customer experiences, delivering targeted content and facilitating interactive functionalities.

Gaming and Entertainment: QBiX Pro systems are employed in gaming and entertainment systems, including casino gaming machines, arcade cabinets, and interactive displays. They offer powerful graphics processing capabilities, supporting high-definition visuals, immersive audio, and seamless gaming experiences. QBiX Pro systems provide reliable and efficient computing platforms for gaming enthusiasts and entertainment providers.
In summary, GIGAIPC QBiX Pro systems have a wide range of applications across industries, powering various critical systems and enabling technological advancements in industrial automation, IoT, transportation, healthcare, retail, and entertainment sectors. Their robustness, performance, and flexibility make them an ideal choice for demanding embedded computing requirements.
IoT Solution Specification
Embedded Computing Systems - QBiX Pro (Tiger Lake & Elkhart Lake)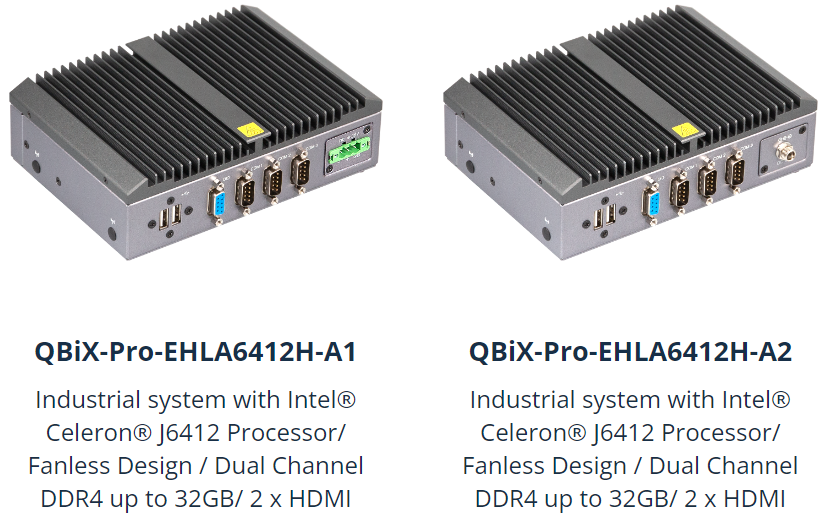 Download
The files in the following blocks can be downloaded after filling in personal information
Partner